Why is the Work of Randall Davis so Newsworthy?
The name "Randall Davis" can mean different things to different people. To some, he's "the real estate guy" while to others he's a "visionary designer". In reality, Randall is a man with a dream - one that he lives every single day of his life.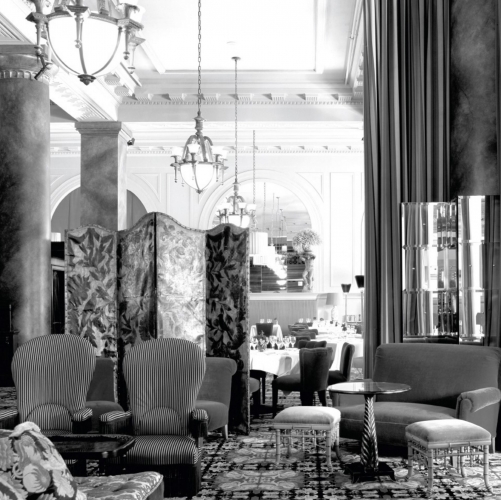 After first transporting the warehouse aesthetic from Portland, Oregon and the Pacific Northwest to Houston before anyone else in the 90s, Randall made a name for himself quickly. He renovated the historic Dakota Lofts in the name of his father followed by the Rice Hotel. These two projects cemented Randall as a distinct voice in the design world, as well as in the real estate world of Houston.

These two great successes heralded a new era for Randall. He began focusing his efforts on new developments like The Gotham, The St. Germain, Hotel Icon, and many others. These all had the hallmark of a Randall Davis property: that distinct eye for design with sleek lines and a complete blend of dynamic modernism and classic architecture. To say that Art-Deco and classic style are two of his favorite things might be an understatement. But it is Randall's ability to fuse opulence with contemporary design that draws so many investors, buyers, and design authorities to his properties.
Randall Davis Has One Standard: Perfection
As this Houston Chronicle article states, one of Randall's chief influences is Manhattan architecture. You can see influences from architecture greats like Richard Meier in Randall's latest endeavor: The Arabella in the Galleria area. The Astoria also made waves when Randall first pursued that vision, as did The Marlowe. In these three properties, you can see Randall's distinct design voice and how he transforms it to fit the vision of each individual development. Chateau Ten West U is slated to be one of Randall's most adventurous endeavors yet as he aims to provide traditional high-rise luxury living in a mid-rise community with a prime Houston location.
All Work and No Play?
Of course, it's not all work, work, work with Randall (though it's difficult to be this successful and prolific without working a great deal). Randall takes times for himself to participate in charity events such as Bo's Place fundraisers at Hotel Zaza. He also enjoys touching base with various publications around town like Houston Business Journal and LOCAL Magazine. He also maintains a daily workout regimen and indulges in chocolate covered pretzels.
From renovating historical buildings to designing "elegant living spaces for the affluent", Randall has endeavored throughout his whole career to stay true to his design aesthetic and standard of excellence. He has consistently pushed Houston's design needle further into the future in order to make the city competitive with the likes of New York, Los Angeles, and Miami. Why is his work so newsworthy? Surely, it's obvious!