The Randall Report - December
Every month, Randall Davis brings you the Randall Report: a quick insight to the design genius and business savvy of the Houston staple and a check on the temperature of Houston real estate. Before we all rush into 2017, let's check on Randall's current developments - The Marlowe, The Arabella, and The Astoria.
By now, you're bound to have heard of the marvel that is Marlowe, a.k.a. "The end of rent." Geared toward young professionals who are tired of throwing away money, this downtown Houston high-rise is stacked with amenities like 24 hour concierge service, a sauna, PEDINI cabinetry, Bosch appliances, and more. Walkable neighborhood features include being down the street from MKT Bar and Phoenicia Specialty Foods, as well as being across the street from explosive music venue House of Blues. With cheeky floor plan names like The Pacino, The Sinatra, and more, the property evokes an aura of evergreen cool; even the building looks like a pinstripe suit! Randall is very aware of aesthetics and how best to pair lifestyle with design. As CultureMap so rightfully put it: move over Most Interesting Man in the World. "Marlowe is the poster boy for ownership."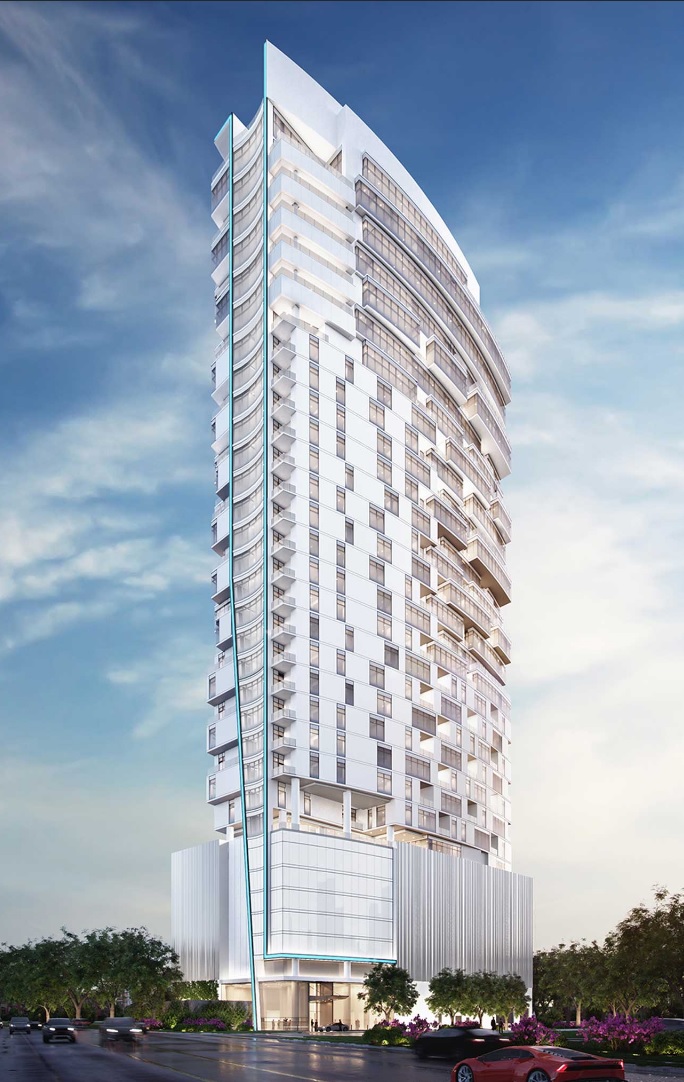 Positioned adjacent to the prestigious and growing River Oaks District, this is one of Randall's most forward-thinking designs. His aim is to use this property to push Houston's design needle forward just as he did before when he brought the warehouse aesthetic to Houston in the 90s. With this design focus in mind, Randall enlisted the perspective of Christian Louboutin store designer Eric Clough of 212Box design firm. With the help of other local artists and Roberto Contreras, President & Chief Executive Officer of the Houston EB5 team and member of DC Partners, the Arabella is becoming more than Randall's vision employing design techniques inspired by Richard Meier and Frank Gehry: it is your next home!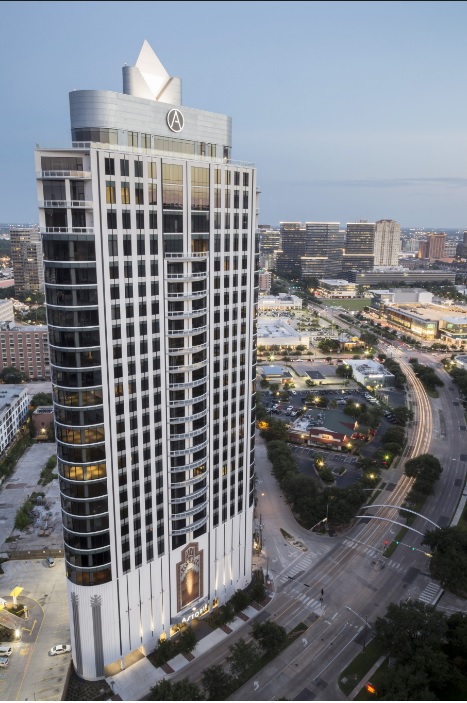 A modern twist on a classic homage to Art-Deco architectural history, this 28 story, 75 residence tower in the Galleria area promises a new era for Houston. You can design your own space or customize a selection of high-end curated options featuring the largest floorplans of any high rise in Houston. You're walking distance from luxury stores, gourmet restaurants, and a newly opened Whole Foods. 12' ceilings with 10' of glass guarantee that your spectacular view of Houston will never go unnoticed as you sip your coffee at the perfect temperature (Randall prefers his at precisely 202 degrees). Hint: with backers from Latin America, Europe, Africa, and Asia, this location is so sought after, there's only 1 unit left! If your only standard is perfection, you might just be Astoria's final resident.
2017 is sure to be a stellar year for Houston in terms of design. Not only are we continually growing, we are finally showing everyone just how much of a world-class city we really are.