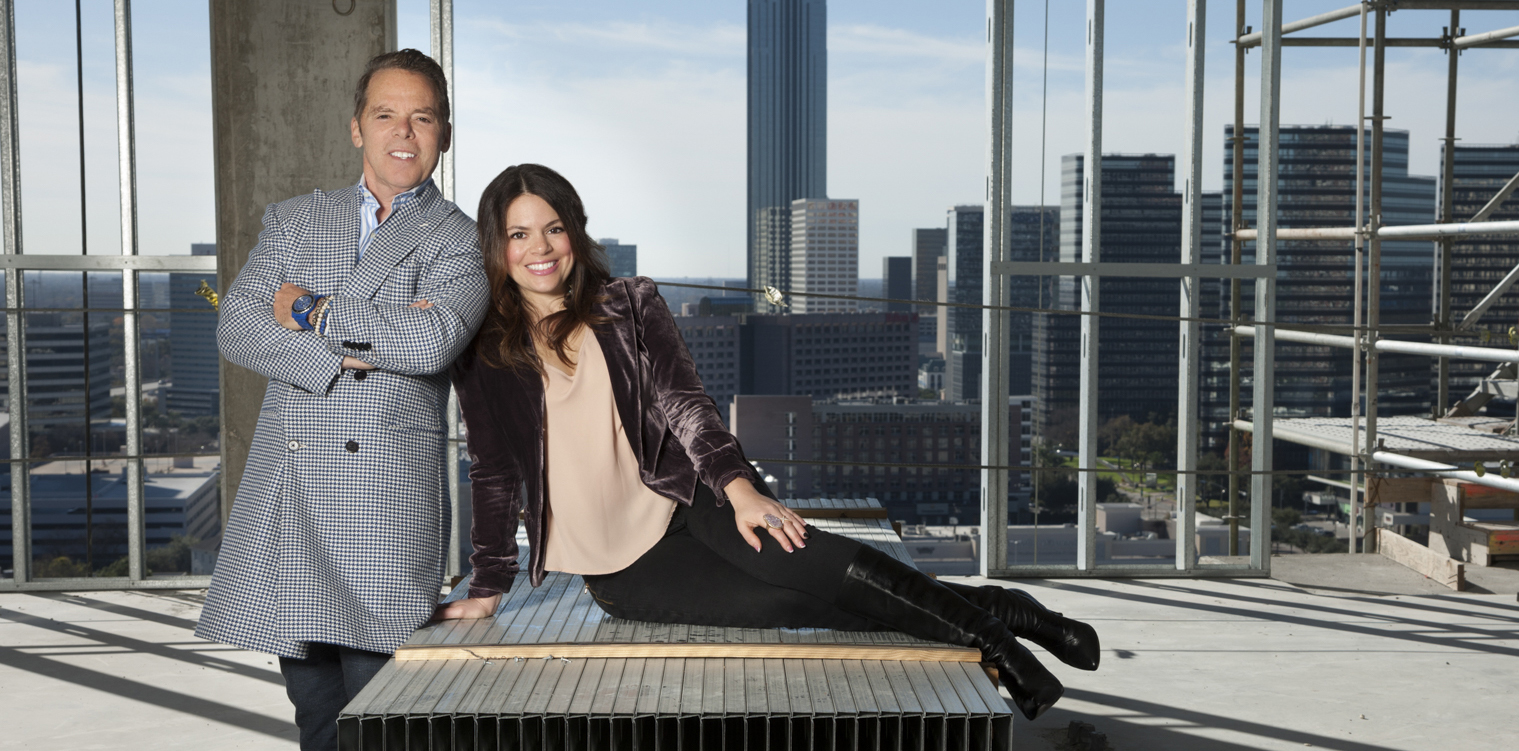 Randall Davis,
Founder and Owner
Randall Davis, Founder and Owner of Randall Davis Company, has a reputation for redefining luxury living by constructing high-rise structures with a contemporary and neo-classical feel. His legendary background and fearless vision have granted him the titles of "pioneer" and "visionary" as he enhances Texas skylines with highly sought-after and sold-out developments. Most recently, Davis has fully dedicated himself, along with his daughter Natalie, to their newest development in Houston, Texas – London House.
Davis has raised the standard by completing more high-rise buildings in Texas than any other developer. Innovation, attention to detail, and an eye for perfection has granted the success and desire of each one of his developments. The prioritization of aesthetic, comfort, and location ensures the greatest quality of life for all residents of Randall Davis Company buildings. His vision for granting an ideal lifestyle has resulted in the erection of 13 buildings in Houston and surrounding areas, including Astoria, Renoir, Gotham, Metropolis, Manhattan, Empire, Rice Lofts, St. Germain, Hotel Icon, and Cosmopolitan. Davis has also redeveloped various historic buildings, including the nationally known Rice Hotel. His efforts have expanded to Galveston's seaside and the sin city, giving "elegant living spaces for the affluent" in multiple locations outside of Houston.
Davis' love of travel influences the exterior and interior design of every development, each having a unique character. As a result, there is beauty in every detail of every development completed by Randall Davis Company.
Natalie Davis,
Creative Director and Developer
Natalie Davis, Creative Director and Developer at Randall Davis Company, has a creative mind with eclectic taste that allows her to execute perfect designs for every development. Working closely with her father, Randall, and serving as the creative director, curator and real estate developer for Randall Davis Company, Davis considers herself a jack of all trades.
The father daughter duo that is Randall Davis Company is a dynamic team of two individuals who share a passion for creating aesthetically pleasing residences that are the epitome of luxury living. Davis' incredible style, attention to detail and eclectic taste adds the perfect balance to her father's legendary background and visions. Together they create a team filled with innovation, drive and success. Davis' exquisite taste allows each development to be properly designed to perfection – each with its own flawless character.
About Randall Davis Company
Randall and Natalie Davis are a dynamic father and daughter development team that bring a love for design and style to every project they undertake. Randall's legendary background and fearless vision combined with Natalie's creative mind, eclectic style, close attention to detail and desire for perfection and beauty, have created a unique rhythm and aesthetic that separates them from other developers in Houston, bringing their condominium developments to the forefront of innovative design.